Digital Signage for hotels
Promotion and digital signagaling for your hotel
I want ot know more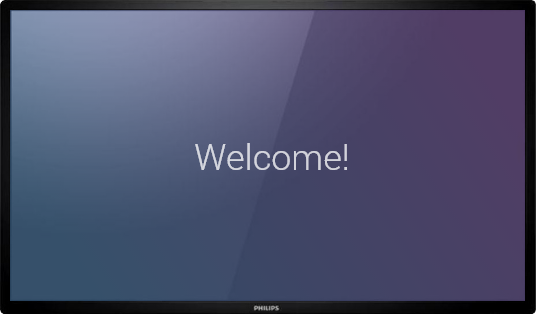 For holiday hotels and business hotels
Use you own channel in your buildings to thrill your clients
Increase your sales promoting upgrades with displays
Forget about papers to announce events on meeting rooms
Update your activitiy schedules with just two clicks.
Scalable, from independent hotels to hotel chains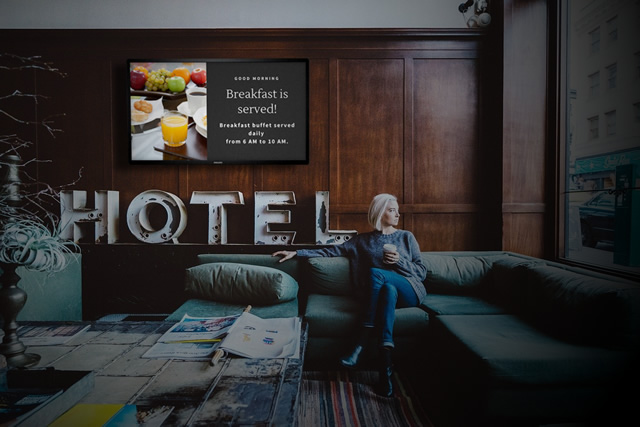 Reinforce your client communicaction strategy
Spread your message through all your buuildings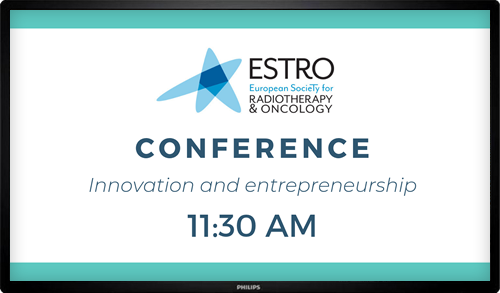 Directories and meeting rooms
Publish the event schedules automaticaly. Manage them with a simple calendar. Directories will be updated in real-time depending on provided events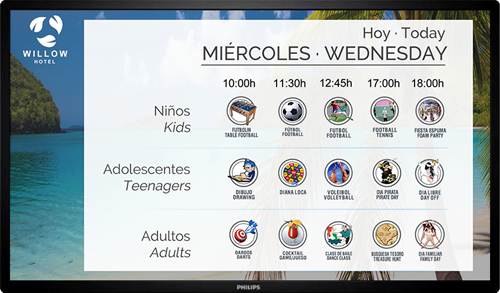 Activity shcedules
Display your daily, weekly or fortnightly activity schedules. Custom dashboards. Organize them based on your needs, adult, kids, by day or by night.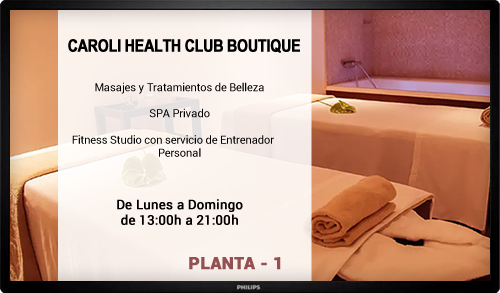 Up-selling and cross-selling
Spread your additional services to your clients. Promote upgrades and other services you can offer. Take advantage of your channel to promote your other hotels or restaurants.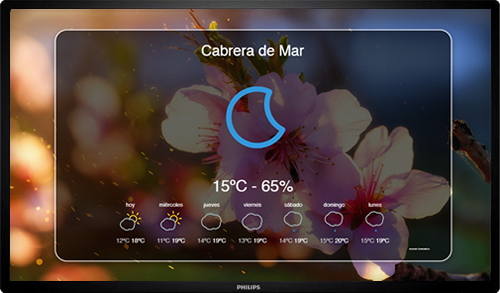 Information of interest
Show dynamic directories, meeting rooms, floor plans, announce events, conferences, courses or evacuation messages in case of emergency
With idsmedia, the better
The easiest way to manage your publications and control your digital signage remotely.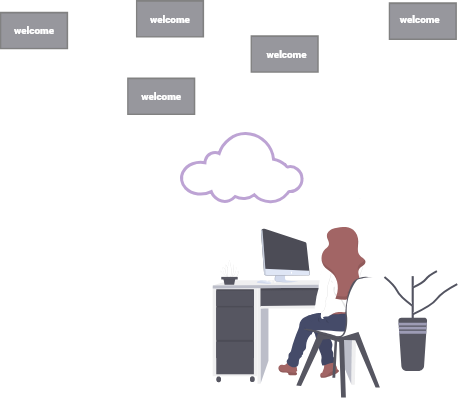 Idsmedia, the perfect digital signage manager
Manage a
network of displays
in a building, across the country or around the world
Create
user profiles
with personalized access levels and different degrees of management
Authorized users can access
from anywhere
Content programming
by time schedules, days of the week or punctually and in advance.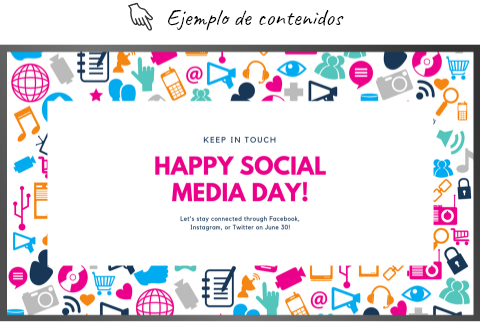 Idsmedia, the perfect digital signage manager
Visual 100%
Idsmedia it's easier and simpler ever
Smart Assistant
Drag and drop images and videos and idsmedia will create presentations for you, ready to publish.
Scheduling
Program easely different contents on each display.
Simple Schedule
Forget about complex programming grids. Schedule in advance when your content should be displayed and when it should stop.
Widgets
Bring your screens to life with dynamic content from different sources.
Offline Mode
Idsmedia displays work even in case of no connection. Even the schedules.
Why idsmedia?
Idsmedia is yours
Without monthly fees
Full solution
We can offer the software, the displays, the setup and our entire help
30 years of experience
Developing digital signage solutions
Technical support
Quick and customized response


Do you want to talk about your project?
Get in touch and we help you
Let's start